IPG Newsletter July 2019
"America was not built on fear. America was built on courage, on imagination, and an unbeatable determination to do the job at hand."  - Harry S. Truman
We hope that you had a wonderful time with family and friends this July 4th, celebrating the freedom of our country!  Amidst the fireworks and hotdogs and summertime fun, we've been working hard over here at IPG.  Read on for a sampling of what we've been up to!
Tidings: From the Director
Democratic Accountability Redux
BY MAX STEPHENSON JR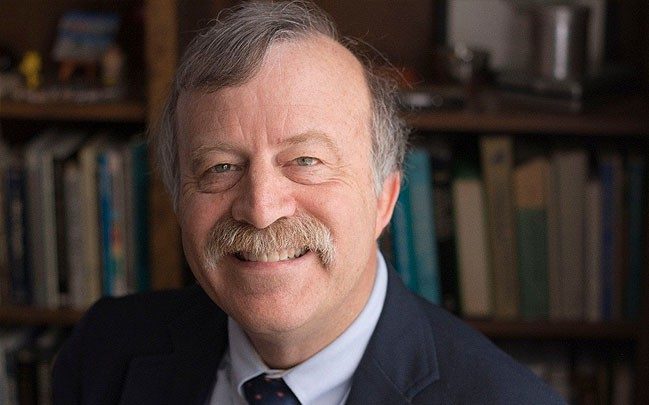 Accountability is a ubiquitous and pervasively important question in democratic politics. It can take many forms, but it is always bound up in who is responsible to whom and whether those relationships are perceived as sufficiently transparent and legitimate by the general public to ensure freedom and to secure official responsibility. These concerns are endlessly and properly the source and subject of popular and media scrutiny and debate in free societies.
We find ourselves considering these issues in nearly every project in which we become engaged at the Institute. In the Community Change Collaborative, for example, we work assiduously to engage as wide a cross-section of the populations of each jurisdiction in which we work as possible. We nonetheless must also keep in mind that only elected officials have formal standing to make choices for their communities, recognizing that they should listen to all of their constituents' desires and needs as they weigh their decisions. Likewise, all of our program evaluation work here at VTIPG must grapple with ensuring that we can incorporate or reflect relevant and often disparate stakeholder voices, while also conducting our efforts according to accepted technical canons of excellence. Anything less in either domain may jeopardize the perceived credibility and probity of our results.
I had the privilege to reflect afresh on these and related accountability concerns at a recent research conference in which I participated. One of the presenters at that event serves as a post-doctoral investigator on the water quality team led by Professors Marc Edwards and Amy Pruden of our university's College of Engineering. Their work gained national and international attention and acclaim in recent years when it led to the discovery of undue and harmful amounts of lead in the Washington, D.C., and Flint, Michigan, water supplies. In both cases, their excellent efforts exposed poor, if not corrupt, public decision-making and a lack of accountability to vulnerable populations in each community.
In Flint, the state eventually stepped in to accept responsibility and to set matters on course to address what had emerged as a needless and heedless public health travesty that disproportionately affected specific sub-populations, especially the poor, seniors and children. Federal agencies, too, bore a share of the responsibility for the Flint and Washington, D.C., tragedies by not swiftly requiring local and state officials to act to address deteriorating conditions as a part of their oversight (accountability) role. While the web of reporting and administrative relationships was complex in each of these cases, there is no doubt of their direct costs to citizens and to all of the governments involved, which lost face and a measure of legitimacy, and the trust of their citizens, by dint of their failure to act with dispatch and openness to address what became a high-profile public health debacle in each jurisdiction.
With this scenario as backdrop and recent history, the post-doctoral fellow at the conference raised a specific accountability concern that the Virginia Tech water team has encountered in its work and that, indeed, it now confronts as it has expanded its efforts to rural areas nation-wide, whose populations are especially susceptible to water quality issues. He argued that the study group now routinely works with community volunteers who have shared concerns about their drinking water. In so doing, the Virginia Tech analysts are not explicitly assuming local jurisdictions are not doing their jobs or complying with law, so much as they are providing citizens an alternate means to determine for themselves, via an impartial arbiter, whether their water is meeting potability standards. To do so, the researcher noted, the investigators have sought to train interested individuals in how to obtain water samples and how to ensure those are appropriately tested, packaged and shared with Virginia Tech so its students and staff can assay them. All of these steps, he argued, leave the faculty and students involved in the projects vulnerable to the vagaries of volunteer capacity and willingness to follow prescribed processes to secure the scientific accuracy and legitimacy of the tests. This fact made the presenter nervous, even as he observed that it was surely democratic in its provenance in one sense: Citizens had assumed personal responsibility for a vital resource in their communities and were actively working to ensure its safety. Nonetheless, neither the residents so engaged nor the researchers, whatever the technical merits of their findings, possessed electoral accountability and legitimacy. They had instead to rely on public advocacy in efforts to mobilize duly accountable government actors when they found remediation efforts to be necessary. In turn, they depended, too, on the good faith and technical capacities of those officials, as well as on the willingness of the majority of citizens in the communities in which they worked to support the actions they requested.
In brief, the research team not only has had to grapple with whether its findings will enjoy scientific credibility and legitimacy, and the accompanying accountability to professional expectations that such a concern represents, but also its members have had to identify ways to contend that communities and other levels of governance should accord the volunteers' water testing results democratic legitimacy when, in truth, they may possess little. The conference presenter rightly maintained that this matter is critically significant and that those involved "had to get it right," if they were to achieve change when such appeared necessary (as in Flint, for example) to alleviate public health dangers.
This discussion reminded me of the similar long-running debate in federal executive agency administrative rulemaking concerning whether and how to employ and adopt negotiated rules. At its core, this construct suggests that executive agencies can bring affected stakeholders together and ask that they develop a rule further to relevant law for its consideration. Theoretically, the agency can umpire this process in a way that ensures the representation of all interested parties, irrespective of the resources they may command, and that allows it to make its own independent call concerning the merits of the outcome of their proposed settlement. In fact, however, as a practical matter, if major players agree on a course during a negotiated rulemaking process, it can be very difficult for agency officials to assert that their efforts are insufficient on whatever basis, as those groups are perceived broadly to represent a disproportionate share of relevant interests and to know how their work affects the broader populace and the environment alike. Yet, among such a mix of actors, only agency officials are democratically accountable and responsible for ensuring that the process is equitable for all affected. They also arguably possess independent technical expertise to evaluate the stakeholder claims in play in a fashion that is not driven by profitability or cost avoidance, or any other criterion apart from the general public's interest in an appropriate and reasonable outcome under relevant law.
However, our culture and reigning neoliberal public philosophy have delegitimated executive agency officials as a class as bureaucrats with little popular standing, whatever their formal democratic stewardship roles, even as it has enshrined efficiency as its principal evaluative criterion. In consequence, and in practice, executive organizations can exercise only a culturally diminished capacity to challenge private actors generally or on grounds of equity, particularly, when a proposed negotiated rule is at issue.
Nonetheless, as with the citizen volunteers testing water supplies for even the most praiseworthy of purposes, industry stakeholders possess no democratic/representative legitimacy, whatever their "grassroots" standing when bargaining concerning rules that will affect their operations. As such, they are appropriately subject to the same accountability and transparency concerns that can be raised about citizens testing water separately from their governments. Notably, this is true in principle, whether or not the intentions of the stakeholders are beneficent or relevant governments are appropriately accountable. This concern is especially common and fraught in international politics, when ruling regimes are undemocratic or corrupt or lack capacity to act on behalf of their populations, but are formally the only electorally legitimate and accountable agents in a nation.
All of this sets up a knotty set of issues for our governance as we confront the question of accountability in our politics and policy processes. We encounter this concern as a culture, having adopted a public philosophy that routinely assumes, without evidence, that public institutions are per se inadequate and less legitimate than for-profit and nonprofit ones, especially if these are seen to emanate from the bottom-up. In fact, neither nonprofits nor for-profits are accountable to any actors beyond their supporters and those they choose to serve, while governmental officials and agencies are duty and electorally bound to serve their entire populations and are accountable to voters when they are perceived not to be meeting that charge, broadly understood. Virginia Tech's team implicitly relied on both the media and public officials to respond to its findings, and on the latter to change course when necessary for the common weal, whether or not they had been responsible for previous practices. This fact suggests that matters can become complicated, indeed, when officials are willing to discriminate against specific groups when implementing policies, or to break law or precedent to advantage a specific constituency while imposing the costs related to that benefit on other stakeholders.
This brief discussion illustrates only a share of the complexities of securing democratic accountability in policy-making in our representative republic. All claims to legitimacy and accountability are subject to widely shared views and beliefs among citizens, whether those are realistic and informed or not. Accountability claims may emanate from formal electoral and institutional sources or from cultural beliefs (which indeed, shape institutional norms), and these are often mediated by citizen perceptions of the legitimacy of technical capacity and knowledge claims. I was also struck anew as I reflected on these examples that technical or scientific legitimacy does not necessarily connote democratic accountability and may be in tension with it, yet our culture tends to assume their ready consonance.
Virtually all of our work here at the Institute is suffused directly or indirectly with questions linked to technical and democratic accountability, and to their dynamic interplay within a culture that often simplifies both, and that just as often fails to acknowledge their relationship. We will continue to be challenged by these realities as our work proceeds. In that, we will serve as a microcosm of the broader society in which we live and work. 
Loving the Land Grant Life     (IPG Project Updates)
A primary function of IPG is to develop community relationships, identify community needs, develop proposals to address those needs, apply for funding, and continually work with our community partners to deliver on what is proposed.   While, achieving these goals is often difficult and challenging, it is also almost always incredibly rewarding and proudly reflective of the Virginia Tech land grand mission.  A summary of a sampling of the projects that IPG continues to support in the land grant tradition, and as reflective of Ut Prosim.

Total Action for Progress (TAP) SwiftStart Program – David Moore serves as the Project Director for TAP's SwiftStart program, a partnership between the IPG, Total Action for Progress, New River Community Action and regional Workforce Investment Boards.  SwiftStart works with parents of minor children to build a brighter future, offering training, child care and additional supports to help these parents advance in employment.  To date this program has served over 300 families in the Roanoke and New River Valleys. 
Federal Reimbursement (FRU) Unit – In collaboration with Fairfax County, Melony Price-Rhodes continues to lead a technical assistant team known as the Federal Reimbursement Unit (FRU), which supports Fairfax's Department of Family Services and the Children's Services Act.  This long-standing initiative supports Fairfax's ability to bring much needed resources to families in receipt of foster care and Children's Services Act services.
Supporting Communities in Battling the Opioid and Addiction Epidemic – Laura Nelson, Mary Beth Dunkenberger and Liz Allen continue to support multiple research and technical assistance projects to reduce impact of the opioid and addiction crises challenging many of our communities. In early fall the team and our partners in the Center for Public Health Practice and Research, and the Fralin Biomedical Research Institute at VTC will complete development of strategic blueprints for the Roanoke Valley and the County of Pulaski. 
Virginia Housing Development Authority – Mary Beth Dunkenberger, Liz Allen and Lara Nagle are collaborating with, the Virginia Center for Housing Research, and faculty from George Mason University, Virginia Commonwealth University and Longwood University to conduct economic impact and outcome assessment for the Virginia Housing Development Authority.  The results of the work will be presented at the Governors Housing Conference in the fall of 2019.  
Fairfax County Department of Housing and Community Development – Along with Urban Affairs and Planning Professor Tom Sanchez (PI), Lara Nagle, Liz Allen and Mary Beth Dunkenberger are conducting an evaluation of Fairfax County's implementation of U.S. Housing and Urban Development Moving to Work demonstration program. Moving to Work provides public housing authorities opportunity to design and test innovative strategies that use Federal dollars more efficiently, help residents find employment and become self-sufficient, and increase housing choices for low-income families. 
Congratulations to Jake Keyel, for successfully defending his dissertation in the Planning, Governance, and Globalization program in the School of Public and International Affairs at Virginia Tech on July 9, 2019. His effort was entitled: "Silent Refuge? A Critical Democratic Exploration of Voice and Authorship among Resettled Iraqis in the United States."  His research interests include critical migration and refugee studies, democratic theory, and global ethics. Special thanks to Professor Christian Matheis, Visiting Assistant Professor of Justice and Policy Studies at Guilford College, Professor Deborah Milly, Department of Political Science in the College of Liberal Arts and Human Sciences and Professor Katrina Powell, Department of English in the College of Liberal Arts and Human Sciences for serving on his advisory committee.  Professor Max Stephenson Jr. served as his committee chair. Jake is the 31st PhD student closely associated with VTIPG to complete his work since the Institute's founding in July of 2006.
PGG Ph.D. student Raj GC successfully defended his preliminary examination on Thursday, April 25th. Associate Professor Ralph Hall UAP-SPIA is serving as his advisory committee chair, Tom Hammett, Professor, Sustainable Biomaterials is serving as a Committee member, Shayam Ranganathan, Assistant Professor of Statistics is serving as a member of his Committee and Max Stephenson Jr. is also serving as an Advisory Committee member. Congratulations on this milestone, Raj!
Three graduating Community Change Collaborative members earned their Master's degrees in Urban and Regional Planning in May.  Emma Martin, Beng Abella Lipsey and Lara Nagle attended the graduate school ceremony on Thursday, May 16, 2019. 
Congratuations to all three!
Congratulations to Neda Moayerian, Ph.D. candidate in Policy, Governance, and Globalization, for being selected to take part in the Data in Social Context workshop for Graduate Teaching Assistants at Virginia Tech.  The DiSC workshop was designed to encourage participants to explore project-based methods for teaching a creative and critical approach to the use of data in social contexts.  The three-day workshop, which took place in June, with also include follow-up meetings and sessions from August through December.
ASPECT Ph.D. and Community Change Collaborative alum Mario Khreiche recently was offered and accepted a Post-Doctoral Fellowship at the University of Pittsburgh. Starting in Fall 2019, Mario will be the Andrew W. Mellon Sawyer Seminar Postdoctoral Fellow in "Information Ecosystems" at the University of Pittsburgh.
Congratulations, Mario!
Congratulations to Lara Nagle, who had been with us this past year as a part-time graduate sssistant, but recently joined IPG full time as our new Community-Based Learning Projects Manager.  Lara's research areas are mixed methods program and project evaluation, cross-sectoral partnerships and social capacity building, and sustainable and resilient communities.  Welcome to the team, Lara!
Congratulations to Beng Abella Lipsey for a successful Master of Urban and Regional Planning capstone project, "Social Food Collective," defense on May 8th . Her advisory committee included that group's chair, Elizabeth Morton, Associate Professor of Practice and Todd Schenk, Assistant Professor, in the Urban Affairs and Planning program of the School of Public and International Affairs (SPIA). Max Stephenson Jr., Professor in SPIA and Director of the Institute for Policy and Governance, also served on her advisory committee. 
Congratulations to Nada Berrada on her successful oral defense of her preliminary ASPECT examination! Her committee members are Suchitra Samanta, Department of Sociology, Laura Zanotti, Department of Political Science, Nicole Zhange, Department of Religion and Culture, and Max Stephenson Jr., School of Public and International Affairs and IPG (Chair). 
Gun Powder: Campus Voices When the Dust Settles took place on Tuesday, April 2, 2019. The primary purpose of the program was to give space for stories addressing tragic campus shootings, from differing vantage points to be heard. The panelists did not lecture or present an argument, but allowed the audience to feel and hear the passion embodied by each speaker's experience. The key note speaker was Alek Skarlatos who hails from Oregon, has received multiple medals for his role in taking down a would-be terrorist on an Amsterdam to Paris bound train in 2015, and was awarded the French Legion of Honor. 
Renee Cloyd, Chief Anthony Wilson and Alek Skarlatos served as panelists.  Master of ceremonies and organizer of the event was Lehi Dowell, a Graduate Research Assistant at IPG and active in the Community Change Collaborative.  Professor Max Stephenson Jr. moderated this program. This audio includes Q&A with audience and as well as small group reports.
Conference & Print Representation
IPG is pleased to announce the publication of Fragile Foundations and Enduring Challenges.  From the cover:  "In this volume of timely essays, Max O. Stephenson Jr. offers unique insight into the state of politics and policymaking in the United States. Covering the period 2010-2018, his essays chronicle a growing crisis in American governance with many of the nation's professed values and principles increasingly under attack—including the rule of law, freedom of speech, freedom of the press and the ability of a share of its citizens otherwise eligible to vote to exercise their right to do so. But Stephenson does more than sound a warning cry. He urges all Americans to reclaim self-governance and democracy by embracing the central values and core purposes underpinning the United States." 
Lyusyena Kirakosyan, Senior Project Associate at IPG, recently had an article published, titled, "Sport for All and Social Inclusion of Individuals with Impairments: A Case Study from Brazil".  This article examines the discourses about Sport for All (SFA) and their evolution over the past four decades in Brazil and analyzes their implications for social inclusion of Brazilians with impairments in sport and leisure. It provides an overview of four political milestones in the development of sport participation in Brazil: the launch of the SFA program under the military dictatorship; the adoption of the 1988 Constitution; the ratification of the United Nations Convention on the Rights of Persons with Disabilities and the Rio 2016 Paralympics. Kirakosyan employed Foucault's archaeological-genealogical approach to explain how the principle of social inclusion has been practised and enacted through the SFA discourses in Brazil and to discuss the implications of sport and leisure policies for the nation's population with impairments.
Professor Max Stephenson Jr. and Professor Laura Zanotti's article, "Pondering Grassroots Development Initiatives: Evidence from Haiti and Jamaica", was recently published in the Forum for Development Studies.  This article explores a program designed to encourage a structure of local development committees (LDCs) to galvanize possibilities for residents' exercise of political agency to engender social learning for shared decision-making for development through higher education in Haiti. It also examines a grassroots effort among a group of rural Haitian farmers to develop a local response to changing agricultural conditions aimed at improving their crop production and yields.  Professors Stephenson and Zanotti also compare and contrast their findings concerning these endeavors with those of a government-sponsored LDC program implemented in Jamaica in recent years. 
Mary Beth Dunkenberger and Elizabeth Allen's article, "Evaluating and Informing the Local Government–Nonprofit Relationship: Cross-Sector Partnerships in Loudoun County, Virginia" was recently published in the Journal of Nonprofit Education and Leadership.   In 2016–2017 the county partnered with the Virginia Tech Institute of Policy and Governance to conduct a needs assessment to identify service, resource, and funding gaps and to develop recommendations to improve the ability of Loudoun nonprofits and public agencies to meet existing and emerging resident needs. The academic, local government, and nonprofit engagement resulted in targeted strategies and served as a mechanism to move the cross-sector relationship toward increased sustained collaboration. This article provides an overview of the academic research, the assessment process and results, and the marked achievements and challenges of the process.     
IPG continues its partnership with the Virginia Tech Language and Cultural Institute with recent workshops presented to Saudi Electronic University Faculty visiting the Virginia Tech Fall Church campus for professional development training.  Max Stephenson Jr lead a workshop on "Teaching Teamwork: Helping Students Collaborate Effectively" and Mary Beth Dunkenberger presented a workshop on research ethics.
Student Spotlight:  Courtney Surmanek 
Courtney Surmanek (they/them/their) is joining the VT community this Fall as the university's first dual-degree graduate student in the MFA in Theatre: Directing & Public Dialogue and Masters in Urban and Regional Planning programs. Throughout this three-year academic journey, Courtney's Assistantship will be funded through the Institute for Policy and Governance, through which they will be working with the Community Change Collaborative (Fall/Spring 2019-20 and Spring 2022), and VTArtWorks (Fall/Spring 2020-21). Courtney is honored to have the opportunity to learn from and build relationships with the remarkable range of students, faculty and affiliates that orbit these institutions and initiatives.  
After studying at Suffolk County Community College, which Courtney credits with elevating their opportunity to pursue higher education, Courtney received a BFA in Studio Art at New York University. While at NYU, Courtney pursued studies in the Art and Public Politics and Performance Studies Departments. Since then, Courtney has continued their research at the intersection of art, policy, and social change through study at Columbia Law School with Professor Susan Sturm through her collaborative courses "The Theatre of Change" and "Vision, Action and Social Change", participation in The Art & Law Program at Cornell University, and education at the Hemispheric Institute for Performance and Politics' EMERGENYC Program​, Gibney Dance's Institute for Community Action, and the Center for Artistic Activism's Art Action Academy.  
Courtney's admission to Virginia Tech is grounded in a 8+ year history of work in the nonprofit sector at the intersection of art and community development.  This includes a 3-year Program Management role at the Lowline, a nonprofit organization that sought to create "the world's first underground park" in an abandoned trolley terminal on the Lower East Side of New York City. Courtney led community engagement and public programming strategy for the Lowline Lab and developed a robust STEAM curriculum with a focus on urban history and civic engagement. In addition, Courtney facilitated design charrettes with divergent interest groups and co-developed a 50+ member Community Advisory Board established to help assess district-wide community priorities for the future park space. 
Courtney has 10+ years of experience working as a Teaching Artist with youth in a range of arts disciplines. Over the past year and half, Courtney developed community-specific, interview-based theater works examining issues of culture and identity through a SU-CASA Artist Residency at The Town Hall with Jewish elders and Ping Chong + Company with middle school students.  
While at VT, Courtney intends to continue research and praxis on grassroots cultural work, community organizing, and asset-based development. Courtney is excited to learn from existing initiatives that combine the expertise of economists, policymakers, humanities scholars, and artists to advance community development driven by cultural assets and community needs, as well as research connections between public health and land use.
Within the Theatre Department, Courtney will be exploring a range of artistic, educational, and social theories that inform progressive practices in directing and facilitating the creation of new work. They will be studying and practicing collaborative approaches to facilitating creative teams and play-building original theatre, with an eye toward developing and refining a range of tools for making and utilizing theatre in collaboration with planners, lawyers, policy-makers, and other power brokers.
Courtney's cross-departmental Masters project and thesis is still in development. Currently, Courtney is developing a series of traveling performance and dialogue experiments that attempt to explore and unpack what suburban identity is through questions like "Who gets to live in suburbia?" and "Why live in suburbia?". This will include an inquiry into how divided and segregated neighborhoods affect public health, and developing steps segregated suburban neighborhoods might take to improve collective wellbeing across dividing lines.  
Courtney is currently culminating their 2018-19 Fellowship term at The Performance Project at University Settlement and Social Practice Artist Residency at Queens Central Library through an initiative called ProjectArt. In addition to their work at Virginia Tech, from 2019-2020, Courtney will participate in the SDCF Foundation's Observership Program and co-organize The Theater of Change Forum at Columbia Law School with the Broadway Advocacy Coalition. 
Courtney is an avid hiker, reader, cyclist, and backpacker with a knack for making hearty, vegetarian-friendly soups and salads, and a love for a good bonfire. In their leisure time, Courtney writes poetry, and dreams and plans with their partner Steven about their next travel adventures.